Our Launch Event Includes Appearances From:
General Joseph Votel (Ret.), President and CEO, Business Executive for National Security; Former Commander, United States Central Command, United States Special Operations Command and United States Joint Special Operations Command
Dr. Sarah Sewall, Executive Vice President for Policy, In-Q-Tel; Former Under Secretary of State for Civilian Security, Democracy and Human Rights
Dmitri Alperovitch, Executive Chairman, Silverado Policy Accelerator; Co-Founder and Former CTO, CrowdStrike
Craig Newmark, Founder of craigslist and Craig Newmark Philanthropies
Lauren Buitta, Founder & CEO, Girl Security
Camille Stewart, Head of Security Policy, Google Play, and Android; Cofounder, Diversity in National Security Network
Future Digital Security Leaders Fellowship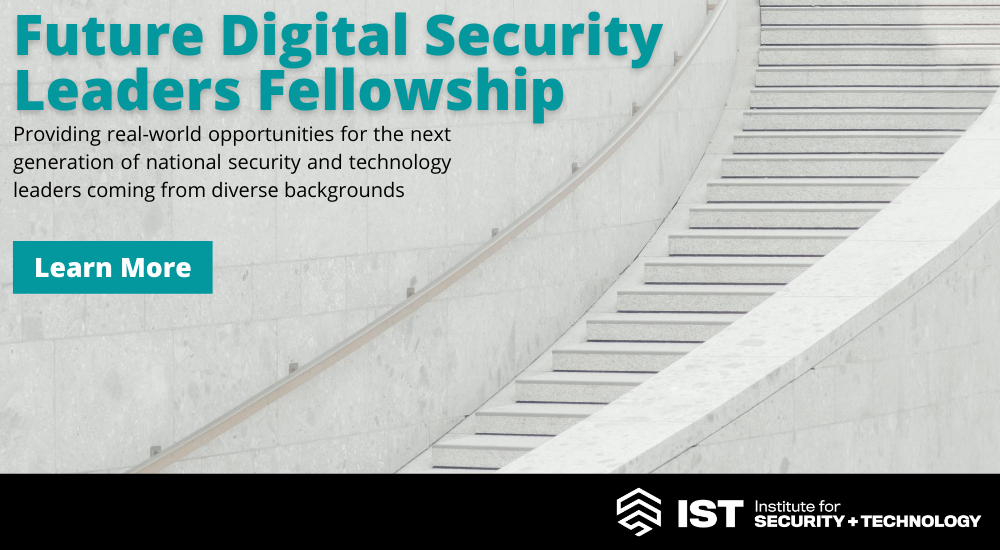 Thank You from the IST Team
We are excited to launch our new Institute with you, and now is when the work begins anew. So many opportunities and challenges face the global community at the outset of the 21st century – thank you for your support, inspiration, and for choosing to spend your time with us today. On behalf of the entire team at the Institute, thank you again for your continued support. If you are considering donating to our organization, visit Donate to the Institute.
We are so glad to see you at this launch event!
About The Institute for Security and Technology (IST)
Together with you, our partners, we design and advance solutions to enhance the security of the global commons. We provide tools and insights for companies and governments to outpace emerging global security threats, with a bias towards action. The approach consists of three pillars that offer an integrated approach to solving them: the Policy Lab, the Tech Works, and the Network for Global Security.