Digital Cognition and Democracy Initiative Reports
Rewired: How Digital Technologies Shape Cognition and Democracy
DCDI Synthesis Report | October 2022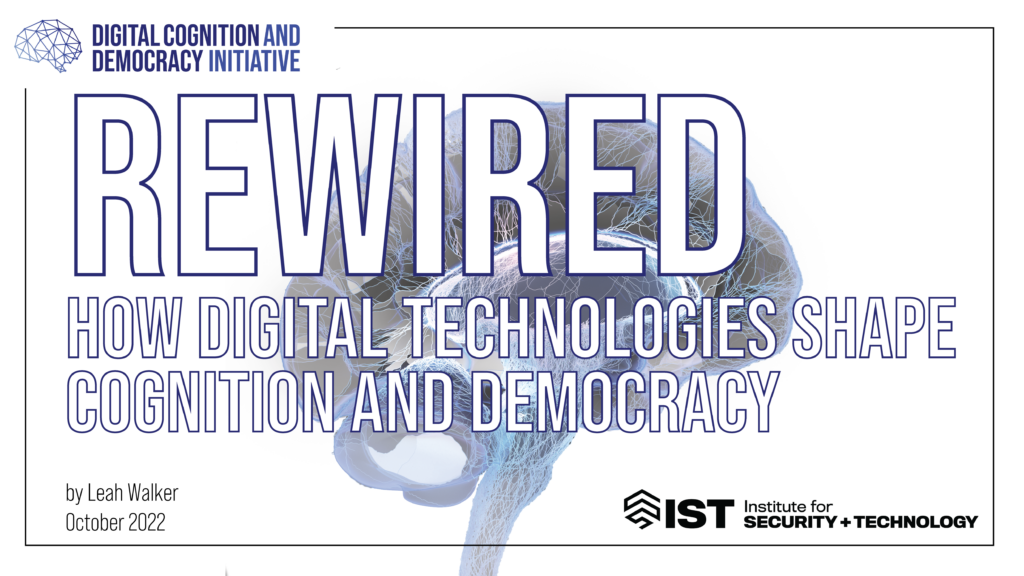 We observed that digital technologies influence the conduct and quality of democracy on three levels: cognitive, individual, and societal. We hypothesize that digital technologies do so either by manipulating cognition directly or encouraging individuals to outsource their cognitive functions. In the end, we identified 12 techno-cognitive risks driven by gamification, information overload, immersive experiences, and a lack of friction in the user experience. These risks increase susceptibility to misinformation and drive political-ideological polarization.

DCDI 6 Foundational Analyses | October 2022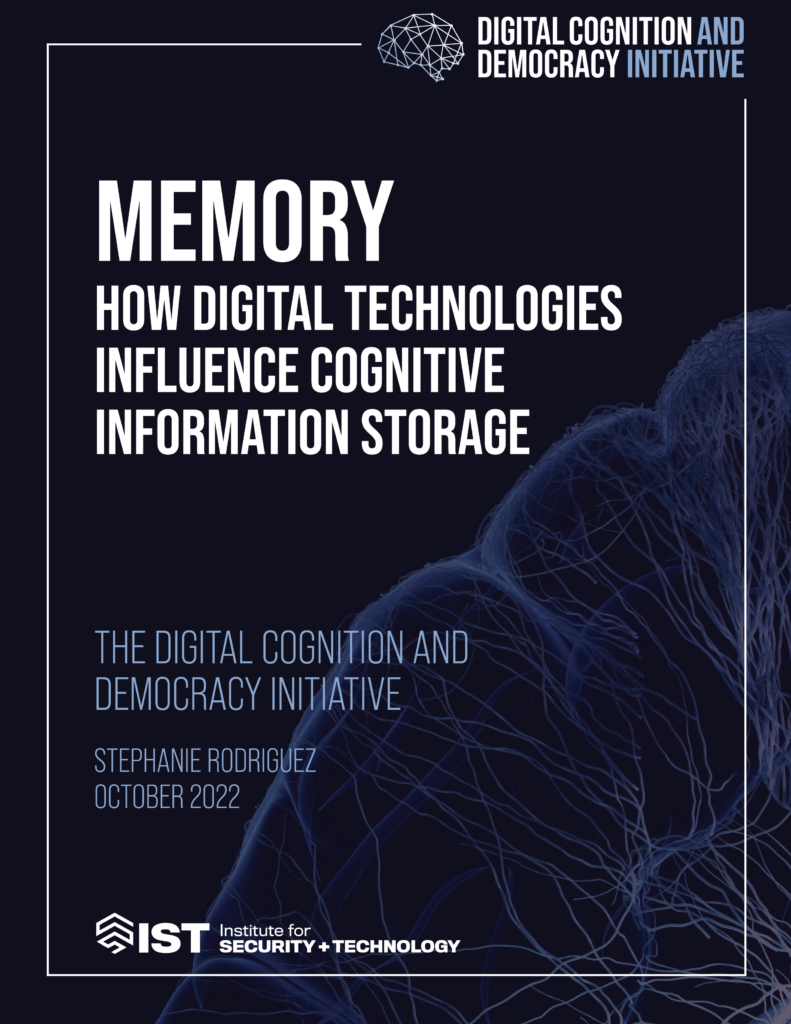 In addition, the DCDI team built out a review of the literature to help clarify our goals for and approach to this project. It is not an exhaustive summary of the entire catalog of cognitive science; rather, it is a selection of the research most relevant to the DCDI effort.
For media inquiries, please contact [email protected].
About the Digital Cognition and Democracy Initiative
The Digital Cognition & Democracy Initiative is a robust coalition of concerned practitioners, researchers, and technologists seeking to understand how digital technologies affect human cognition and what those effects mean for democracy, to identify mitigation strategies for potential risks posed, and to blunt the negative impacts of disinformation on our societies. The Initiative started in Summer of 2020, as a follow-on project to the Institute for Security and Technology's (then Technology for Global Security) 2019-2020 Future Digital Threats to Democracy (FDTD) project, a collaboration with the Center for a New American Security (CNAS).
Together with an exceptional Advisory Committee and a powerful coalition of more than 50 experts, IST has been conducting research, convening working groups and workshops with interdisciplinary experts, and developing analysis and publications.
Thank you to all those involved in this initiative to date, from the coalition members to those who granted us interviews and technical insights. We thank everyone who participated in our working groups and workshops, who agreed to be interviewed, and who have contributed to making this initiative possible. We particularly thank our Advisory Committee, who has provided this initiative, and the IST team, with their invaluable time, counsel, and guidance.
Additionally we are very grateful to Yaël Eisenstat and Vera Zakem, who both served as Co-Chairs of this project, Vera from the start of the initiative through Spring 2022, and Yaël from Fall 2021 to Fall 2022. Both were integral to the development of the Digital Cognition and Democracy Initiative and the DCDI coalition, as well as being significant contributors to the way we see this problem set. Lastly, we are immensely grateful to Craig Newmark, whose support, through Craig Newmark Philanthropies, brought this project into existence.
For additional information about how DCDI is investigating these issues, please see Yaël Eisenstat and Leah Walker's blog on the topic.