IST, in partnership with VAST-OSINT Technologies, conducted real-time analysis of the Russian disinformation campaign during the ongoing Russo-Ukrainian War and of the tools most useful to Ukrainian media professionals to maintain their own safety, screen information for Russian propaganda, and ensure the information they reported on and shared was authentic. Through our partnerships we were able to provide practical information and skills to the U.S. Embassy, Kyiv and to Ukrainians reporting on the ground.
---
Towards A Stronger Ukrainian Media Ecosystem: Countering Russian Disinformation During the Russo-Ukrainian War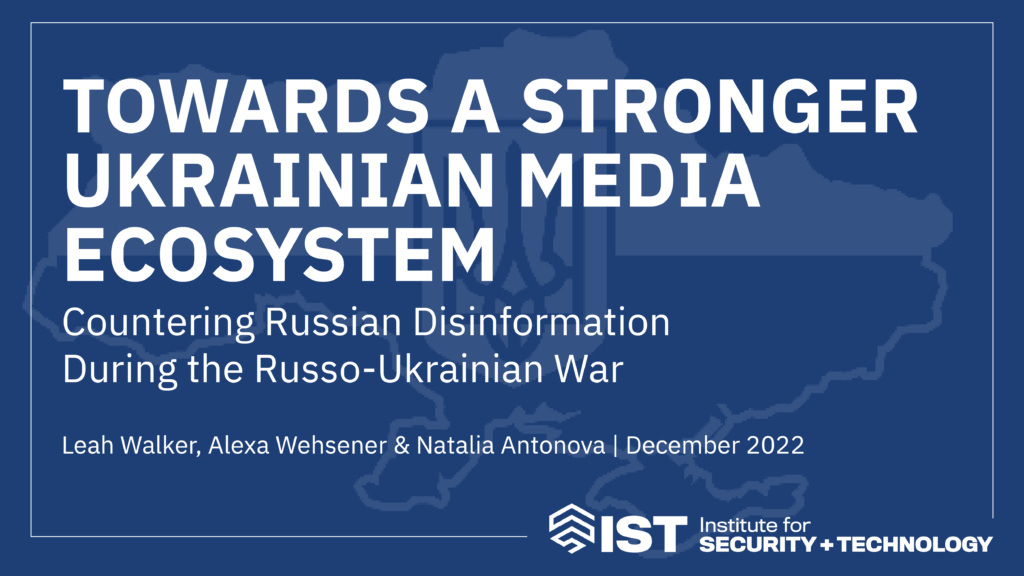 In 2021, the Institute for Security and Technology began supporting the U.S. Embassy, Kyiv to develop strategies to combat Russian disinformation and improve the digital safety of Ukrainian civil society and media. Just as our work with Embassy-Kyiv got underway, Russia launched its invasion, and the nature of the project shifted from preparation to response. This report captures that response.
---
Towards a Safer Ukrainian Media Ecosystem and Civil Society: How OSINT Can Help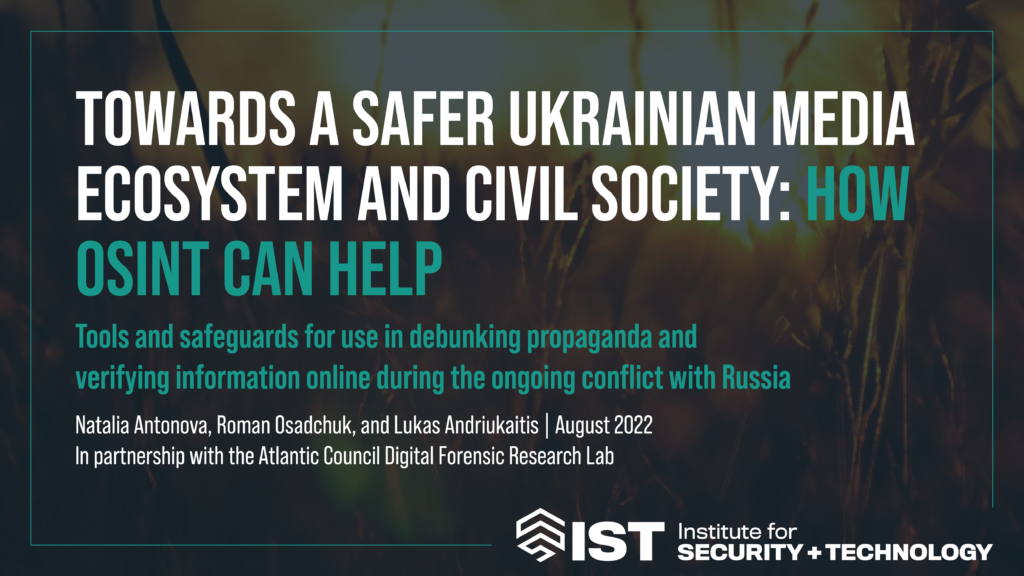 Verifying information and combating deepfakes is an essential skill for any journalist, one that is all the more crucial in wartime. With the ongoing Russian attack on Ukraine, both the Ukrainian media ecosystem and the global media ecosystem are suffering an onslaught of Russian military propaganda and disinformation, designed to confuse and demoralize Ukrainians and their allies.
This guide is intended for Ukrainian journalists and journalists covering Russia's war in Ukraine, with the purpose of introducing readers to some of the best tools and practices for identifying and combating disinformation disseminated via videos, images, and Telegram channels.
---
Digital Safety Training for Ukrainian Journalists and Civil Society: Safeguards for the Ongoing Conflict with Russia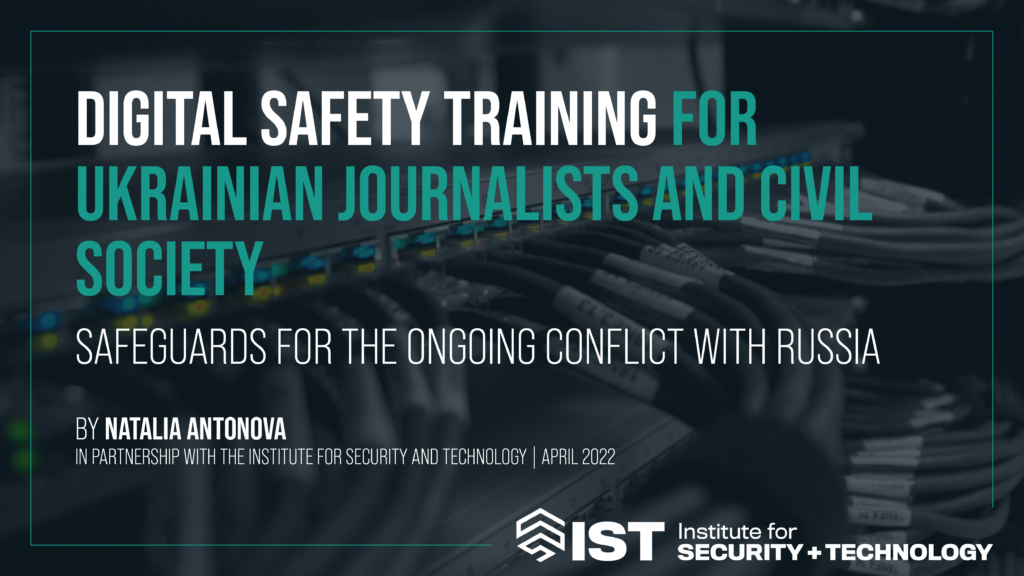 Russia's invasion of Ukraine is causing destruction, death, and instability, deeply disrupting Ukrainian society. The Kremlin and its operatives are actively utilizing intimidation, disinformation and propaganda, censorship, cyber attacks, and various other means to restrict and influence the movement of information throughout Ukraine, Russia, and the international community.
With such ongoing tactics, every Ukrainian citizen, journalist, advocate, and government official with access to potentially sensitive information—including those in contact with at risk populations—should exercise heightened caution and discretion.
This guide intends to provide practical tips to safeguard your digital activities and improve your digital hygiene. For the purpose of this guide, we define digital hygiene as a set of regular practices to keep one's digital assets and footprint secure.