Combatting Ransomware: A Comprehensive Framework for Action: Key Recommendations from the Ransomware Task Force
SUMMARY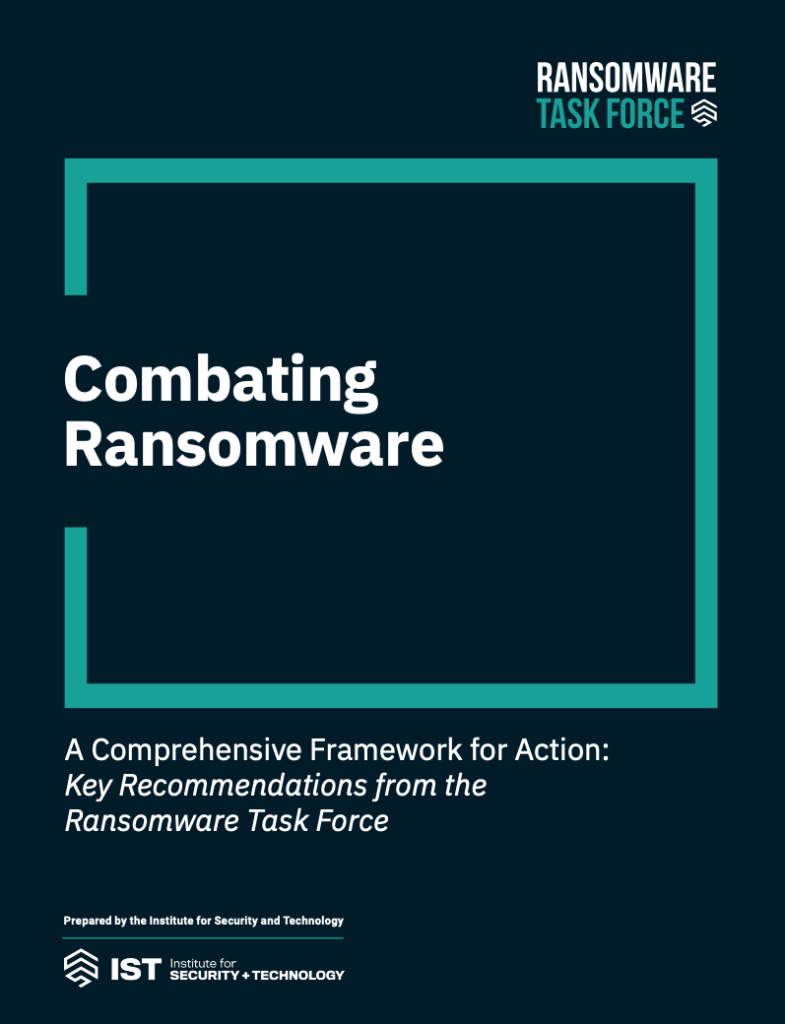 Ransomware is no longer just a financial crime; it is an urgent national security risk that threatens schools, hospitals, businesses, and governments across the globe.
This is not a problem that any one entity can solve. Over 60 experts from industry, government, law enforcement, civil society, and international organizations worked together to produce this comprehensive framework, which breaks down siloed approaches and advocates for a unified, aggressive, comprehensive, public-private anti-ransomware campaign. These recommendations are informed by a deep bench of experts and are immediately actionable, together forming a framework to reduce this criminal enterprise.
It will take nothing less than our total collective effort to mitigate the ransomware scourge. Read the report now to learn our path forwards.
Learn About the Ransomware Task Force.
Learn About The RTF Report.
download pdf